Overworld
Edit
A Forest Mine in the Overworld features a pickaxe with tree symbols in the circle.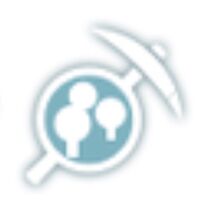 A Forest Mine is a realm that has a lot of trees, flowers, Sunberry Bushes, ponds, mud baths and mushrooms. There are many sparkling mushrooms, which will spawn a Fairy after mining each of them.
Light Rain is the main environment in Forest Mines, although there will be Thunderstorm environment sometimes.
Tree Trunk* and Tree Leaves*
Flower (Red, Blue, Yellow, Pink and White)
Mushroom* and Mushroom Patch*
Beewax
Mud
Water
Grass*
Bush and Stick 
Sunberry Bush* and Sunberry*
Black Marble*
Ores:
Emerald
Diamond
(*): Unique - only appear in Forest Mines
Most of the ores are found under the ponds or the mud baths. The rest of them are either underground or in the egdes
In very rare occasions, Gold and Silver might spawn in Forest Mines as well.
Ad blocker interference detected!
Wikia is a free-to-use site that makes money from advertising. We have a modified experience for viewers using ad blockers

Wikia is not accessible if you've made further modifications. Remove the custom ad blocker rule(s) and the page will load as expected.