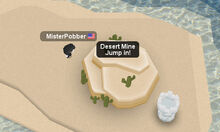 The Desert is a climate found at Desert Mines scattered across the Overworlds, or generated when a player purchases a Room or a Castle Deed.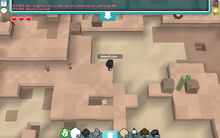 These items can be found almost anywhere you look.
Uncommon
Edit
These items aren't as common, but aren't rare either.
Very Rare
Edit
These items are very rare, and is not found in most of the mines!
Ad blocker interference detected!
Wikia is a free-to-use site that makes money from advertising. We have a modified experience for viewers using ad blockers

Wikia is not accessible if you've made further modifications. Remove the custom ad blocker rule(s) and the page will load as expected.