Notice: An official wiki of Cubic Castles was released here, but you may still use this wiki.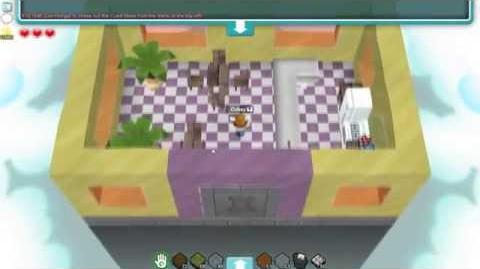 Welcome to the CubicCastles Wikia!
Welcome to the Cubic Castles Wikia! Here you can learn about the game Cubic Castles by Cosmic Cow. Contributions would be great!
Cubic Castles is a 3D sandbox MMO(massively multiplayer online) game developed by Cosmic Cow. You can build whatever you want(as long as you have enough materials), mine for materials, craft and sell items, chat on the forums, and much much more!
You can find the official website for Cubic Castles here.
You can find the official forums for Cubic Castles here.
Look to Useful Links for a complete~ list of links.

Gallery
Cubic Castles for Steam
for Steam released on 13 August 2014 as a free to play game and people can buy Cubits with real money. Cubic Castles recorded 1,334 players peak on 16 August 2014 according to Steamcharts and record 800~1,000 player daily.
Ad blocker interference detected!
Wikia is a free-to-use site that makes money from advertising. We have a modified experience for viewers using ad blockers

Wikia is not accessible if you've made further modifications. Remove the custom ad blocker rule(s) and the page will load as expected.